Introduction
You're enjoying the comfort your dehumidifier brings you, only to hear a rattle and discover that it no longer works. Or, more likely, you notice the air it produces it exceptionally hot and doesn't seem to be pulling moisture from the environment. Usually, you might immediately assume the device is clogged or broken. However, depending on the make and model of the machine, it might actually just need a recharge.
What Is a Dehumidifier?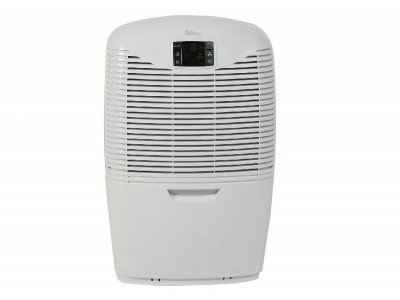 Since you own a dehumidifier, you probably already know what one is. It's a machine that pulls air laden with water vapor inside itself, runs it through several filters, and emits cool, dry air into the atmosphere. There are numerous different types, but this is the basic design for most machines.
In another design, the dehumidifier might actually spit out cold water and cool air in a series of fine mists and sprays. The cool water interacts with the atmosphere and water vapor, actually helping improve and decrease humidity while making the environment more comfortable and tolerable for people of all ages.
Sometimes, dehumidifiers rely on a container of coolant or refrigerant to help produce cold, dry air. This style of device tends to be older and focused more on cooling in addition to dehumidifying, so if your machine does not naturally chill the atmosphere, it most likely does not contain coolant or a refrigerant.
Once the coolant or refrigerant from the machine is gone, the dehumidifier will no longer run properly. This is where recharging comes in.
Can Your Dehumidifier Be Recharged?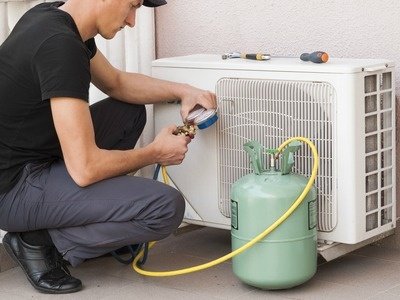 Not all dehumidifiers can be recharged. Instead, recharging only works on a device that uses a refrigerant or coolant designed to help cool the air as well as remove moisture from the atmosphere. These varieties are quite common and will have a separate space where the material is stored inside the machine.
If you're unsure whether or not your dehumidifier is one that can be recharged, check the manual that came with the machine. It will usually explain what type of device you have, how it works, and what the interior looks like.
If you no longer have the manual, you might need to look online before you start digging around in the machine. People without technical experience will have a much more difficult time trying to take the device apart, and it can be easy to accidentally break something.
How to Recharge a Dehumidifier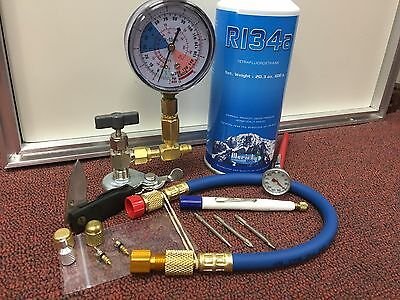 Unfortunately, the short answer is that most home and apartment owners will be unable to recharge their dehumidifiers by themselves on their own. In the olden days and past decades, it was possible to go to the hardware store, by something called an air conditioner recharging kit, and hook it up to your dehumidifier, air conditioner, and even kitchen fridge. The kit would filter more coolant or refrigerant into the device, leaving you free and in the clear.
These kits were rapidly phased out once manufacturers and scientists discovered how dangerous these chemicals were for unprofessionals to use. Instead, device owners who want to recharge the dehumidifier should instead consult a professional HVAC company, who will be able to supply the chemicals necessary for the refill.
Types of Coolant
When talking to someone for a recharge, it's important to know what type of dehumidifier you have and whether it needs refrigerant or coolant. Again, this information should be written in the manual or will be available online under the product listing from the manufacturer.
Most modern dehumidifiers use a chemical known as R-410A, often called Puron. This is a greener, more environmentally friendly alternative to the old R-22, which manufacturers have tried to phase out of usage since 1995. However, if you have an exceptionally old device, you might need to contact a professional that still possesses R-22.
If you do have an old R-22 dehumidifier but cannot find someone to do the recharge, you might be out of luck. R-410A is more pressurized than R-22, and thus they are not compatible in the same machines. If you tried to put R-410A into a device built for R-22, you're going to blow the gaskets and destroy the dehumidifier. It might be time to look for a replacement, especially since the use of R-22 indicates an old machine.
When Recharging Doesn't Work
Since not all dehumidifiers can be recharged, there must be another way to fix the device. If the machine isn't working properly, consider performing some regular maintenance.
One of the first steps to take is to clean and vacuum the internal coils that keep the dehumidifier running. Dust builds up in this area, making air difficult to breathe after a certain period of time. You can also clean the fan and its associated shaft.
Some next steps to be taken is to tighten the screw holding the fan shaft in place since it can come loose, rattle the dehumidifier, and shake things out of place. You should also check the fan motor to make sure it's turning properly.
Finally, check the internal compressor. The compressor is responsible for helping draw air into the machine and then back out into a room.
Conclusion
Hearing that you can no longer recharge your own dehumidifier at home can be depressing, but it is for everyone's safety. During the 1960s and up through the 1990s, there were numerous household hazards and contaminants that scientists and the average population were unaware of. Now that people are better informed, you know about the dangers of coolants and refrigerants and can rely on the expertise of professionals to help you recharge your dehumidifier.
What's Next
Now that you have all of the information you need to not only figure out how to recharge your dehumidifier but also about the coolants used in such devices, you can move on to learning more interesting information.
If you liked this guide and would like to read more entertaining and informative tips, tricks, and reviews about household products and devices, check out our other buying guides and how-to articles!
You can also cut down on your recharge cycles by choosing a more capable machine for your space, especially if you're managing a basement or garage. So, be sure to take a look at our reviews of garage dehumidifers .
We dedicate our website to being one of the best in the business and are always glad to share our knowledge.