Basements usually don't have good air circulation. This is why they are more prone to molds and mildew. They also tend to collect a lot of dirt and dust. To make your basement more usable, make sure you keep indoor air quality good with the help of an air purifier. Not all of the air purifiers out there are fitting for bigger spaces like a basement, so we took it upon ourselves to look for those that will truly work in more expansive spaces. Learn more about our air purifier for basement finds below.
Best Air Purifier for Basement Reviews
Look no further because these products are the best choices for basements:
Now find out what these air purifiers can offer you that other products can't:
1. LEVOIT LV-PUR131 Air Purifier for Home with True HEPA Filter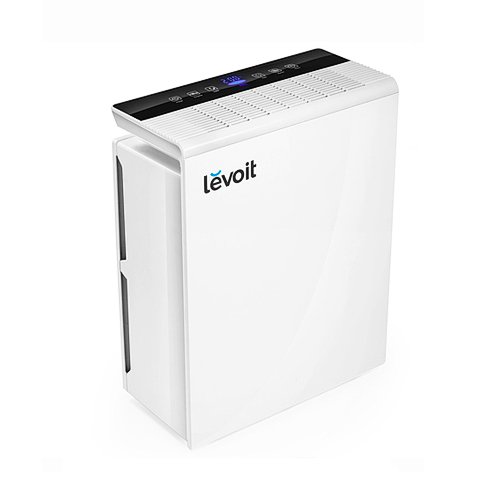 We think this is the best choice because it is affordable and has all the basic features most people look for in an air purifier for basement. It can accommodate basements as big as 322 square meters, thanks to its CADR rating of more than 135. Through its 3-stage filtration system that includes a True HEPA filter, a pre-filter and an activated carbon filter, this can be relied on to eliminate 99.97% of the particular matters such as allergens, dust, molds and bacteria in the air.
It is a square-shaped unit that can be placed inconspicuously in a corner in the business, so it doesn't take up too much space. It has been equipped with sensors that will automatically adjust the fan speed in response to the air quality in the basement. If it perceives a poorer air quality, the fan speed setting automatically adjusts to a high level.
Pros:
This is a great option for small to medium-sized basements. The 3-stage filtration system works effectively in improving indoor air quality. You can really tell a big difference in the air quality once you have this on.
It has a compact design that will fit in corners.
The intuitive touch control panel is easy to access. It is also quite user-friendly since you can easily see the controls and find your preferred settings. If you want to set it up to work for a specific time, you can do so with its timer setting.
Choose from three different fan speeds. This will come handy when you are dealing with more serious poor indoor air quality.
The filters last for a long time. It will take 6 months before you need to replace them, thereby saving you more time and money.
It is completely safe to use, even if you have babies at home. It is free from ozone and operates without the use of ions and UV.
You will like the sleep mode. This will allow you to operate the air purifier even when sleeping without the worries of too much noise. The lowest noise level is only at 27dB, so this is great even in kids' bedrooms.
The price isn't too expensive. It is not too cheap that you will doubt its durability but not too pricey that most people won't be able to afford it.
Cons:
There were those who had issues with the sensors.
2. Winix 5500-2 Air Purifier
Perhaps one of the best air purifiers you can find today that really helps minimize dust formation in the basement and keeps allergies and eczema symptoms at bay is this one from Winix. It has the True HEPA filter you can find in most air purifiers. You can rely on this to get rid of up to 99.97% of airborne pollutants in rooms as big as 360 square feet.
It also features an AOC Carbon Filter that keeps indoors smelling fresh and clean. This filter is completely washable, so there is no need to keep on replacing it. The PlasmaWave is a permanent filter that effectively breaks down allergens and vapors in the air.
Pros:
This works in bigger basements. You can safely use it even in spaces as big as 360 square feet. It has a high CADR rating, which means it will work fast in circulating air.
A lot of people said they no longer had too much dust problem in their basement because of this. It also helped out significantly with their allergies. Those suffering from eczema also experienced great relief with the help of this air purifier.
The size is just right. It is substantial enough that it is in no danger of toppling over but not too big that it will take up a big space in your basement.
The controls have labels that are easy to understand. It is also easy to set to your preferred settings.
The PlasmaWave is a unique feature of this unit that allows it to break own chemical vapors into smaller particles, so they are expelled or eliminated effectively.
It has not just 3 but 4 fan speed settings. Choose from Low, Medium, High and Turbo setting to suit your needs. If you need more air purifying action, the high or turbo settings should be the best choices. For everyday use, go for the low and medium settings.
The Sleep Mode automatically sets the air purifier to settings more conducive for sleeping. It lessens the brightness of the indicator lights and works more quietly, so you can have an undisturbed sleep.
This weighs just 15.4 pounds. It is not too heavy that it will too difficult to move around but not too lightweight that it can be easily knocked over.
Cons:
Some said the HEPA filter is too expensive for frequent replacement.
3. VEVA 8000 Elite Pro Series Air Purifier
The most affordable one in this list is this air purifier from VEVA. It has a size of 9 x 8 x 23 inches and weighs only 6.72 lbs., so it should work well in small to medium basements. It can accommodate basements of up to 325 square feet of size.
It has a superior filtration system. Aside from the basic True HEPA filter, it also features 4 Pre-cut activated carbon pre-filters. This will help get rid of harmful particles and odors in your basement. Also, since it is already pre-cut, you no longer need to do the cutting. It also dispenses the need for cleaning the filters, so you can get a HEPA filter with a longer life.
Pros:
The best thing about this product is the filter. The True HEPA filter works in getting rid of harmful particles and microorganisms. But aside from that, it also includes precut activated carbon pre-filters, which means you no longer have to deal with cleaning or cutting your carbon filters. This also ensures that you can replace the filters on time, thereby reducing the wear on tear on your main HEPA filters.
The replacement filters are affordable. They also last for a long time. One filter can last for as long as 12 months depending on how bad the air quality is in your basement.
It is a flexible choice as well. It is mainly used as a tower air purifier but can also be converted into a tabletop one. Simply remove the base and you are good to go.
The 3-stage fan speed setting allows you to find the most suitable fan speed for the air quality in your basement.
It is safe to use even with kids at home since it is 100% ozone free and does not emit ions or use UV. It is also ETL certified. It features an automatic shut-off function as well.
Cons:
This might not work well in getting rid of the smoke smell.
4. Oransi MAX HEPA Large Room Air Purifier
Keep bigger spaces like basements clean with the help of this air purifier. This is a high-end air purifier with a good build and works in cleaning the air up in spaces as big as 600 square feet. It has a 3-stage filtration system. Dirt goes through a pre-filter first and then a high performance HEPA filter that removes 98% of particles in the air. Unwanted smell can be removed through its activated carbon filter.
At a low-speed setting, this unit will work with only 34 decibels of speed. It also has a good air flow speed setting. You can choose from 147 CFM to 330 CFM. It keeps air from leaking through its V-seal.
Pros:
This is a well-designed and well-built air purifier. It works in big basements and has a filtration system that truly keeps dust levels low.
The v-HEPA filter include has a long life span of 12 months. You can stretch its life by as long as 18 months.
Air won't leak around the filter because of its V-seal feature, so you can be assured that dirt and dust will not pass through.
It comes with a lot of nifty features including a filter replacement indicator, 4 plus auto mode fan speed setting, timer setting and a gas and dust sensor.
This weighs only 18.5 lbs. It shouldn't be too difficult to carry around in different rooms.
It is backed by a 10-year warranty.
Cons:
Some said this might not work as well with pet dander.
Which Air Purifier for Basement is Really the Right Choice for You?
Best Overall: LEVOIT LV-PUR131 Air Purifier for Home with True HEPA Filter. We think this has a good overall value. It's not too pricey and it is packed with reliable features. Many people can attest to how well it keeps air purified, even in medium-sized basements. This is a force to be reckoned with during those days when your basement needs some help with air quality.
Keeps Allergies at Bay: Winix 5500-2 Air Purifier. When it comes to truly keeping dust at a minimum, you can rely on this air purifier. It has a good and effective air purifying system. This is what you can rely on if you have serious dust issues in your basement. And because the price is not too expensive, more people can enjoy its benefits.
Great for People with Small Budget: VEVA 8000 Elite Pro Series Air Purifier. If you don't fancy spending a lot of money, you can set your sights on this one instead. It is more affordable than others out there but is still more than capable of providing air purifying benefits.
High-End Choice: Oransi MAX HEPA Large Room Air Purifier. It is a more expensive choice, so expect this to come with a lot of bells and whistles. Construction-wise, it holds up well against abuse. The filtration system seems to work even in extremely poor air conditions.
More Factors to Consider When Buying an Air Purifier
Your Personal Preferences. At the end of the day, the best air purifier is the one that works for your needs. You don't need the biggest one if you only have a small basement. That said, assess your own needs and look for an air purifier that can provide the solutions you are looking for.
Healthy and Safe. Be wary of air purifiers that might emit ozone and UV. Even when the manufacturer says it is ozone-free, it might still emit ozone depleters and UV.
Longevity. Look for those with washable filters, so you can maintain your unit properly. A tight seal around the filter area is important in order to prevent dust from getting in the system, thereby shortening the life span of the air purifier.
Customer Service. The manufacturer might give a long warranty, but will they honor that warranty? Make sure they can back it up with quality service.
Conclusion
By now, we hope you've got a good idea of which air purifier is the best choice for your basement. If you're still not sure, don't worry! Check out the best air purifier reviews 
for more tips recommendations for any application.