Are you looking for the best air purifier? You came to the right place. There is no shortage of air purifiers but the sheer number of choices you have out there might be overwhelming. Many buyers find themselves confused as to which type of air purifier is the best for them.
The best air purifier depends on your specific needs. It depends on the issues you deal with the most. Some purifiers are better for odor and smoke while others have features that make them work better in a baby's room. Some are more ideal for smaller rooms while others are better for bigger ones.
Take a look at each category below and our suggestions on which air purifiers will work best:
Smoke and odors can easily accumulate inside your home. The smoke and odors can come from the outside and get in your home through the gaps in your windows and doors. If you live in a high-traffic area where lots of cars pass by, you could have this problem on your hands.
The smoke and odors can also come from the inside of your home. If you have poor ventilation at home, the smoke from the food you are cooking and from fireplaces can accumulate. If there are smokers in your house, bad indoor air quality can also become a pressing concern. That is also not to mention the off-gassing effects of some products such as mattresses with chemical ingredients. If you use hair products all the time, the chemical residues may linger in the air you are breathing. An air purifier can help you out with that.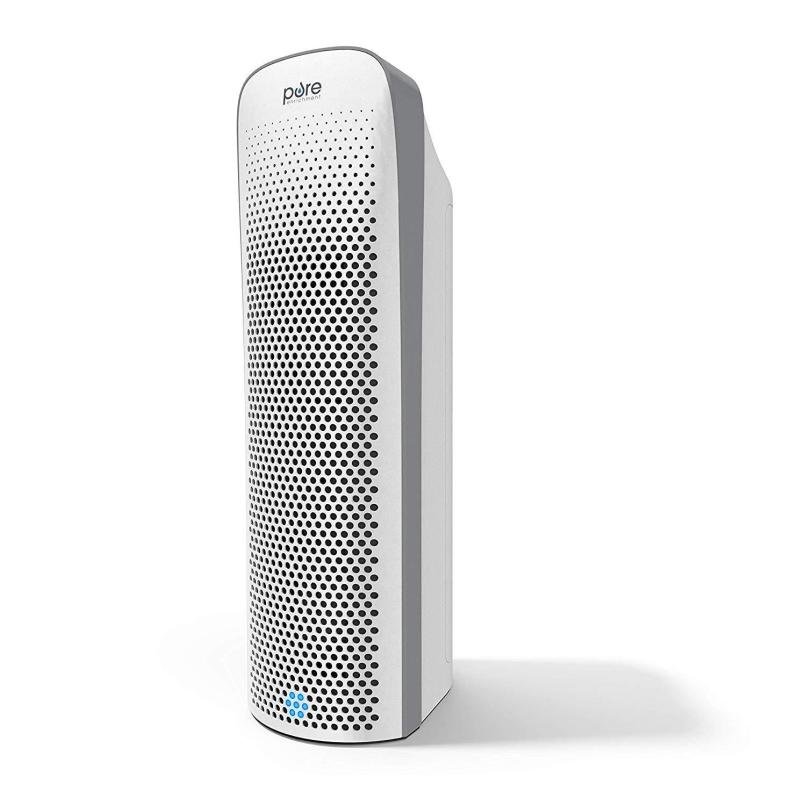 We think the best air purifier when it comes to getting rid of smoke and odors from your house is the PureZone Elite Air Purifier from Pure Enrichment. With an attractive design and a reasonable price tag, anyone will find this air purifier a fitting choice for their home. It doesn't just get rid of smoke and odors, it is also capable of removing invisible particles such as pet dander, pollen and dust mites without emitting a loud noise. With its fairly big capacity of 190 square feet, it can be installed in different parts of the house such as the living room and the bedroom.
Having pets at home is like having kids. They are a big responsibility. One of the challenges fur parents often experience is dealing with a lot of pet dander and hair. These can be allergenic. Some people are sensitive to pet dander and pet hair. Children may also be prone to asthma attacks when these allergens are present in the home.
Aside from regularly vacuuming your house regularly to make sure that pet dander and hair are removed, you also need to look for an air purifier that is more effective when it comes to removing these allergens. Our guide will help you find the one that suits your needs.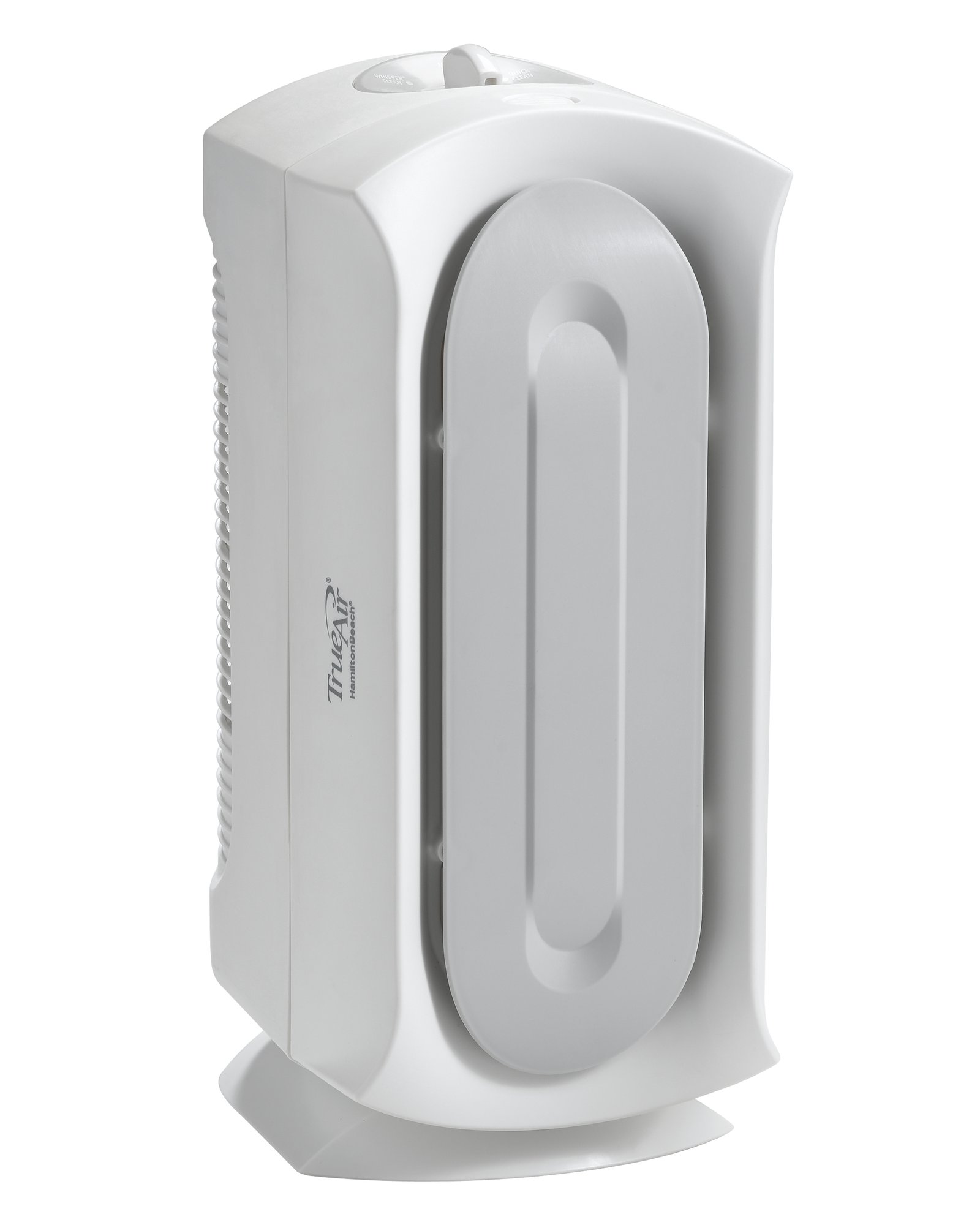 We like this because it is not just effective in improving air quality, it is also easy on the budget. This compact and modern-looking air purifier can perform well in spaces of up to 140 square feet. It's quite the versatile piece as you can set it horizontally or vertically, allowing you to maximize the space you have and work with your aesthetic preferences.
Its 99% permanent HEPA filter gets rid of your pet dander and hair problem without costing more money. Since it is a permanent filter, it can still be reused after some thorough washing. This air purifier is also capable of removing pet odor, allowing you to hit two birds with one stone.
Not all air purifiers are safe to use for little ones. Many air purifiers emit ozone and UV rays that can be harmful to babies. The pollutants these can emit can also trigger asthma attacks. But there are still air purifiers out there that are devoid of these harmful things and are still capable of removing impurities from the air. Your little one can sleep better in a room with good indoor air quality.
The reason why this is our best recommendation for babies' room is because it 100% free from ozone. It makes use of HEPA and carbon filters instead to remove smoke, pet dander, molds, pollens, odor and other impurities. Aside from being a safer option for your little ones, this also performs quietly. With only 25db of noise level, you can rely on this to work all day or all night without disrupting the sleep of your baby. We also love how feature-packed this is, offering nifty things like a relaxing night light and a Smart Filter Change Reminder all in a compact and affordable package. Even adults will like how safe and convenient this air purifier is to use.
The basement tends to be prone to bad indoor air quality because there usually isn't a good ventilation in this area. There are no windows to aerate the room. Many basements are also prone to the formation of molds. Basements often get flooded and without a sump pump, moisture can linger in the room, thereby causing molds to appear. Many basements also tend to get moist due to leaks and condensation. If your basement is dank, musty and moldy, make it more livable by installing an air purifier.
With an overwhelming number of reviews and an almost perfect rating, it's not difficult to understand why this air purifier is loved by almost everyone who got their hands on it. We love this because it does what it is supposed to do even in bigger spaces like basements. It can accommodate spaces as big as 360 square feet. Aside from its main True-HEPA filter that is capable of filtering 99.97% of pollutants and allergens found in the air, it also has permanent AOC carbon filter that removes household odors and PlasmaWave permanent filter that also helps in getting rid of vapors, allergens and odors.
A washable filter is more cost-effective as you don't need to keep on buying filters to replace the one that is already in the air purifier. This type of air purifier is great for people who are on a budget or those who don't want to be inconvenienced by frequent purchase and replacement of a filter.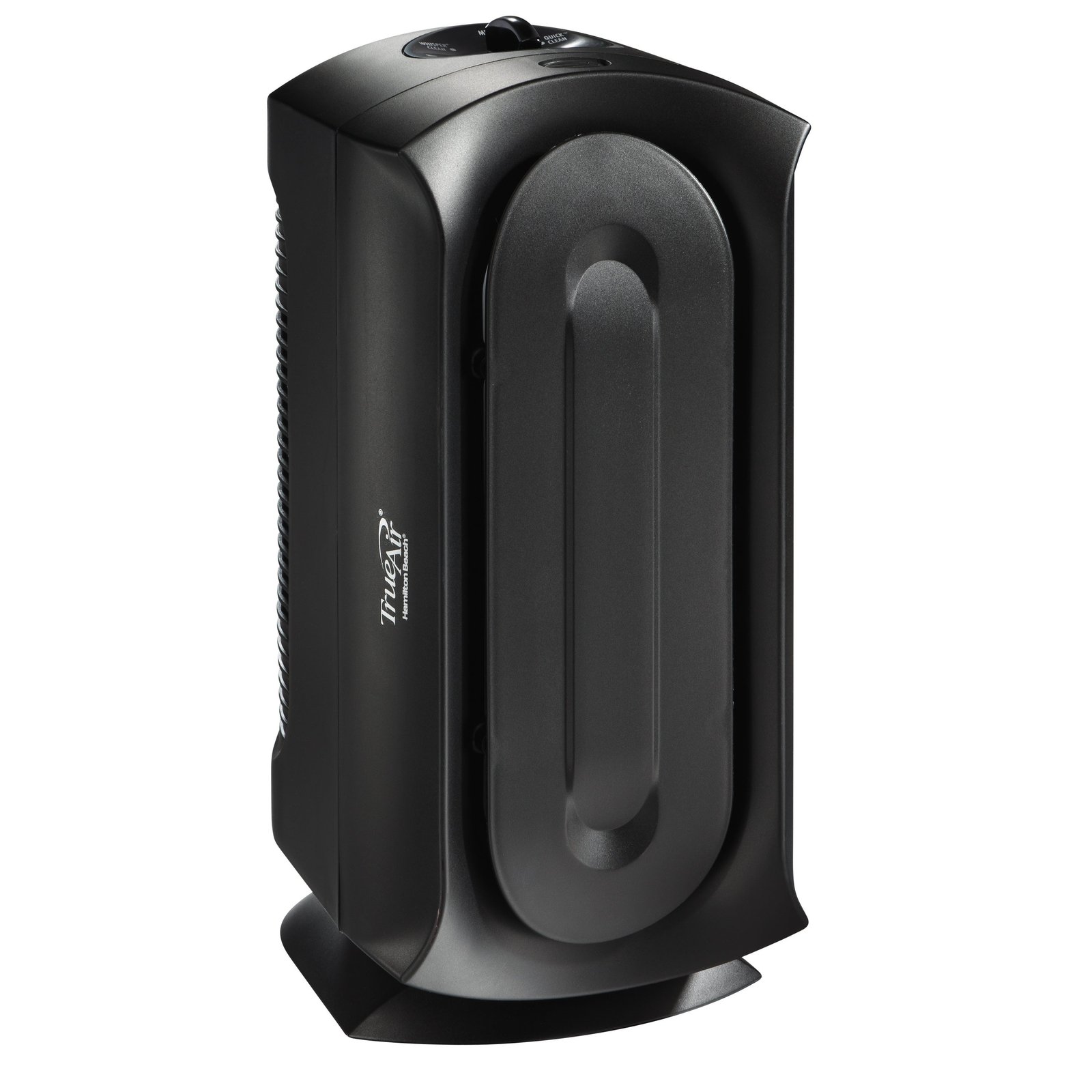 We like this air purifier because it is low-maintenance, user-friendly and easy on the budget. It is a popular choice amongst people who need to improve indoor air quality of spaces up to 160 square feet. Maintenance is as easy as removing the filter and vacuuming it. And with its variable speed setting and quiet functionality, anyone will find this a good addition to their home.
You might wonder, do filterless air purifiers really work? Are they really as effective as other air purifiers with a filter? The answer is yes, but make sure you get a good one. Filterless air purifiers eliminate the need to replace, clean or buy air filters. What these machines do is expose the impurities in the air to high temperature. These microorganisms will then be killed in the process. Think of it as like sanitizing the air you are breathing. In some air purifiers, they make use of a negative ionization technology.
The reason why this is our best choice in this category is because of its effective Patented Thermodynamic TSS Technology that kills harmful microorganisms in the air. It sanitizes the air you are breathing, so you don't have to worry about bacteria, germs, viruses and other pollutants and allergens lurking in the air. It has a 100% efficiency rate and can work in spaces up to 450 square feet. It is a bit more expensive than a standard air purifier but we think it is worth the extra costs because of how big a space it can accommodate and its no-filter and low-maintenance functionality.
This type of air purifier mimics the benefits of UV rays. It has a sanitizing effect, so that it works in getting rid of not just dust mites and pet dander but also germs, bacteria and viruses. An air purifier with UV sanitizing feature can be more ideal during colds and virus season. It can also offer more benefits when you are suffering from a bout of allergies.
We love this air purifier because it is powerful enough to work even in bigger rooms. Unlike other air purifiers, this one features a brushless DC motor, which is a more efficient type of motor and one that is less likely to get damaged. Its 5-stage filtration system is more than what you can find in a typical air purifier, which means it has double the air purifying abilities. Its modern and compact design also makes this an ideal choice for homes today.
What if your home is the culprit to your allergies and asthma? What if your home has poor indoor air quality? You deserve a home that is devoid of the allergens that are causing you a lot of suffering. Use a good air purifier capable of removing most airborne pollutants and allergens that can trigger allergies and asthma attacks, especially during the seasons when these are most prevalent.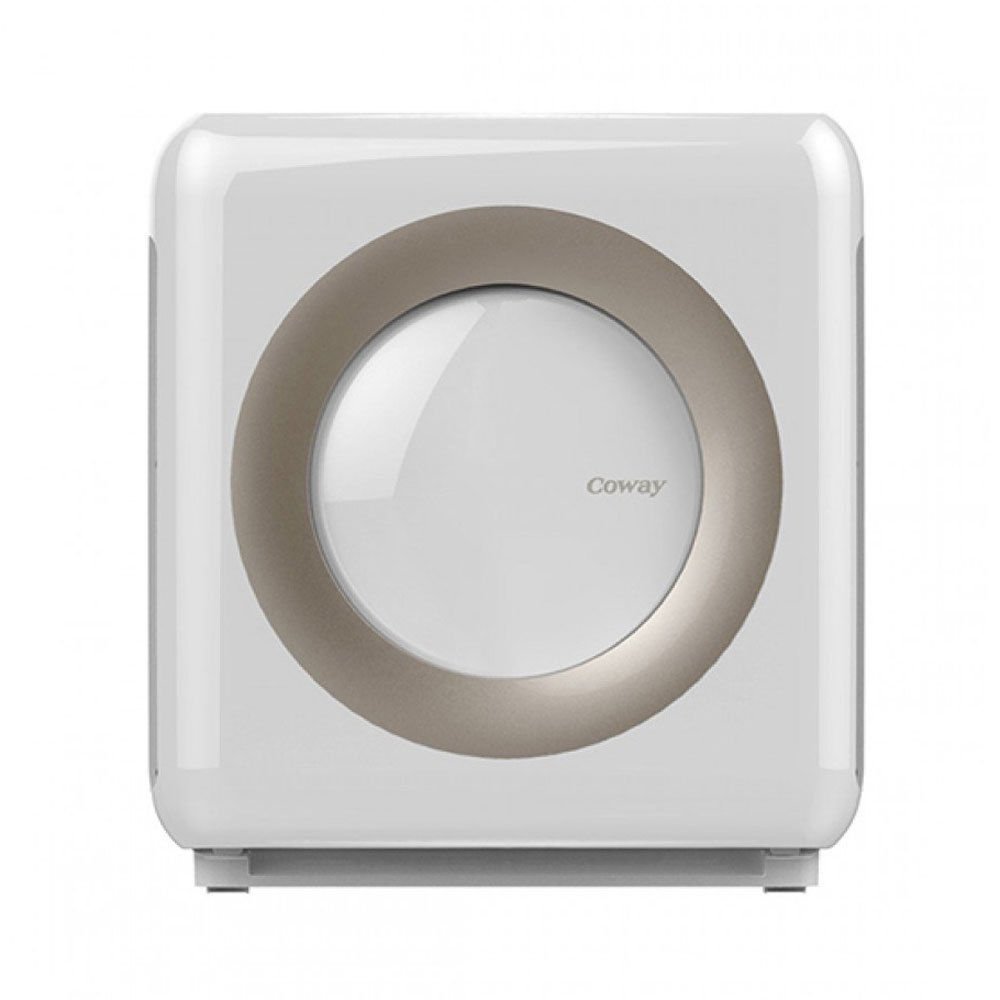 We initially found this great because of its modern and sleek design. But upon closer inspection, we found out that it offers more than a good form. Its 4-stage filtration system works in improving the indoor quality of up to 361 square feet of space. What makes this so special is its sensor. This detects when there are pollutants in the air and indicates through its colored LED when your home's indoor air quality has worsened. It is one efficient machine as well as it will automatically switch to eco mode once it detects that your home has a good indoor air quality.
Don't just stop at getting an air purifier for your house. Also get one for your car. Not all cars are equipped with air purifying and filtering features, so having one can go a long way in making sure you don't inhale all the dust, smoke and dirt you are exposed to on the road, especially during allergy season when pollen is in the air. Car air purifiers come in all sorts of sizes and they can be directly plugged into your vehicle's USB slot.
Out of all the car air purifiers out there, this is the one we like the most because of its superior filtration system. Its HEPA filter works in conjunction with its HESA technology in order to get rid of more harmful gases, viruses, bacteria, pollens, smoke, dust and many other impurities and particles in your car. The filter is what absorbs all these allergens and then it recirculates the air in the car. It lets you know what the indoor air condition of your car is through a sensor. Rather than buy those disposable air purifiers and fresheners out there, you might as well invest in this one that functions better and lasts longer.
What's Next?
We can help you solve all sorts of air quality and comfort problems. Let's take your home to the next level today.  Head to our homepage for the best reviews and recommendations for home air quality!