Dehumidifiers Vs. Humidifiers: Our Comparison Chart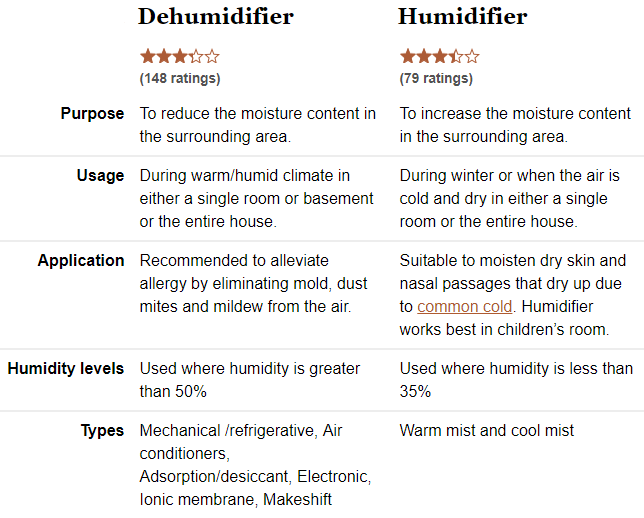 What's A Humidifier?

What's A Dehumidifier?

Which Do You Need?
What Is An Optimal Level Of Humidity?
Types Of Dehumidifiers
Mechanical

Dessicant
Electronic
Ionic
Makeshift
How To Choose A Dehumidifier
Types Of Humidifiers
Warm Mist
Cool Mist
How To Choose A Humidifier
Our Maintenance Tips
Maintaining A Humidifier

Maintaining A Dehumidifier
Understanding Ratings
Make sure you get all our advice on finding capable commercial dehumidifiers that suit your needs! We've got you covered with lots of expert reviews, opinions, and recommendations.